Background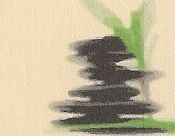 About Robin- Licensed Massage Therapist
Studied massage at Cortiva Institute, Zen Shiatsu and is certified in Therapeutic Bodywork and Massage. She is trained in traditional Western modalities and is growing her practice to including Eastern modalities.
Currenly performing: Vacutherapy/cupping, Swedish, Deep Tissue, Myofacial/Neuromuscular, Sports, Trigger Point, Hot Stone, Raindrop, Shiatsu, Dead Sea Salt exfoliation/detox/hydration massages, body contouring and face lifts too!
Her belief is that all massages are not created equal. Each of these modalities has distinct benefits and Robin can integrate all of these to create a custom therapeutic massage to meet your needs.
Her specialty is combining aroma therapy into the environment to enhance any massage with the use of Young Living Therapeutic Grade Essential Oils. Homemade cream made of Organic Shea Butter and Organic Coconut oil is used as a base to hydrate and vitamin fortify the skin. Other blends are also offered depending on season.
Robin has lived in Chicago and New York and loves to travel. She has been to Italy, France, Germany, Prague, London, Hawaii, and traveled much throughout the United States. During her travels she has gathered a lot of information on health, wellness, structural integration and the absorption function of the skin. Please ask her about these and the oils when you visit.
Al policies and prodcures have been designed around a set of core values to ensure clear intention and a client centered approach to wellness.
Core Values
Healing – personalized therapy with unconditional regard for the body
Righteousness and Justice – integrity, consistent and ethical standards and policies
Peace – promote inner harmony
Joy – bring love and passion to everything
Presence of God - conduct and handle life with Grace, humility, kindness, and compassion
Forgiveness – mercy and acceptance of human limitations
Deliverance – freedom from sin and fear; free to be genuine and sincere